Alplus Sheaths
BKP's continuous and rigrous efforts to provide best products in the field of Artificial Insemination in cattle has always resulted in various innovations for the last 35 years. R & D Department of BKP with constant feedback from A I Technicians in field recognized the importance of Zero defect and all plus advantageous Sheaths for sure results in A.I.
As a result of findings an improved technology product, BKP has recently developed a new type of A.I. Sheaths " Alplus Sheaths" which has all plus features compared with traditional sheaths.
Salient features of Alplus Sheaths
Specially designed tip ensures full quantity semen in straws injected due to zero back flow
Crystal clear transparency of sheaths ensures easy visual checking of straws before insemination
Miniature size hole in the tip prevents risk of insertion of foreign material and avoid contamination while insemination
Due to smart lip and tip matching a smooth insertion takes place.
Improvement in strength of sheaths provides easy insertion into cervix.
Zero field wastage due to full automation and camera inspected production.
Alplus Sheath fits smoothly on every type of A.I.Guns.
Alplus sheaths developed by BKP has all Plus advantages and Zero defects which are supplied single packed by fully automatic machine without human touch.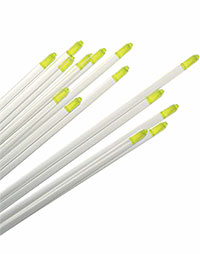 | | | | | |
| --- | --- | --- | --- | --- |
| Universal | 0.5 & 0.25ml straws | Split | ALP B3A-SPS | 50 pcs x 20 |
| Universal | 0.5 & 0.25ml straws | Unsplit | ALP B3B-SPS | 50 pcs x 20 |